Huddly App installation guide
Please take note:
The view might slightly differ depending on the operating system but the steps remain identical (the following screenshots are taken from MacOS).
Go to our Download the App page.
Your browser will automatically propose the download link accordingly. (It might happen on rare occasions that your browser does not recognise your system and you would have to choose app version manually.)
You will be prompted with the Huddly Privacy Policy upon download. By clicking Accept and download, you indicate that you have read, understand and agreed to the Huddly policy.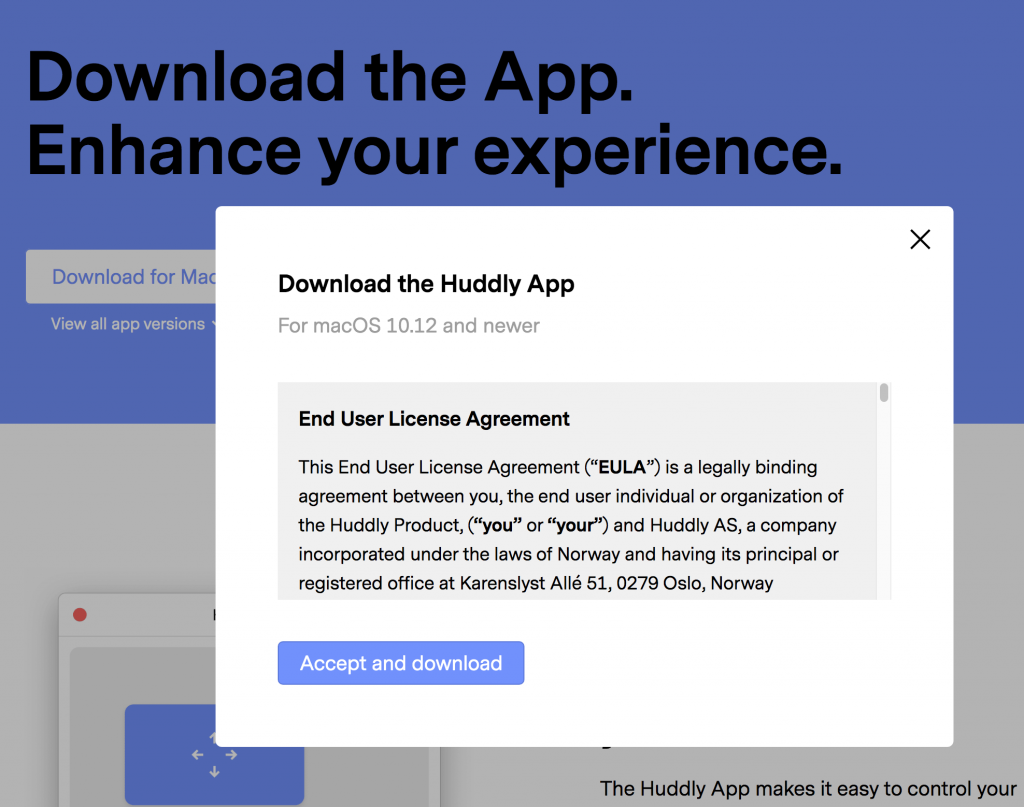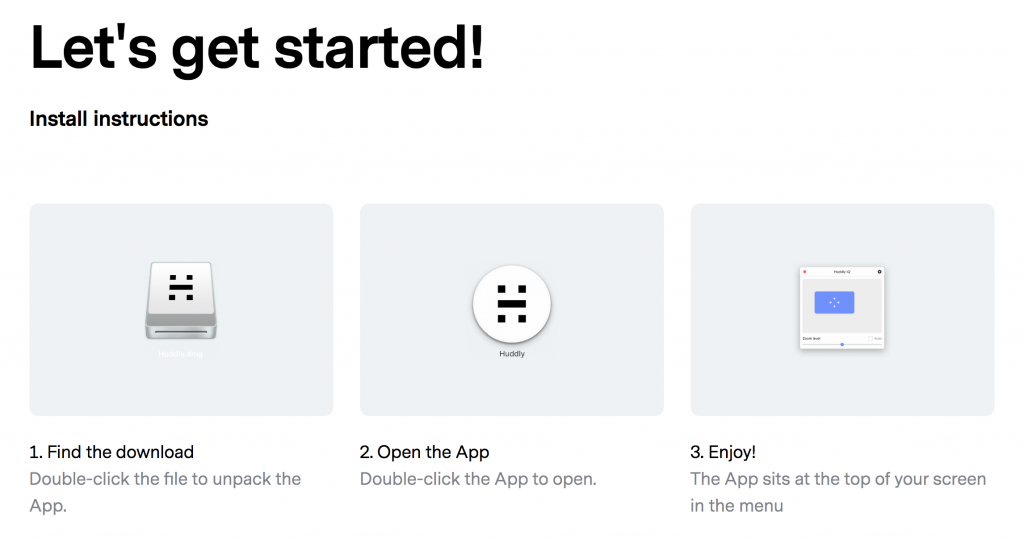 The file will now be downloaded, double-click to get started and move to applications.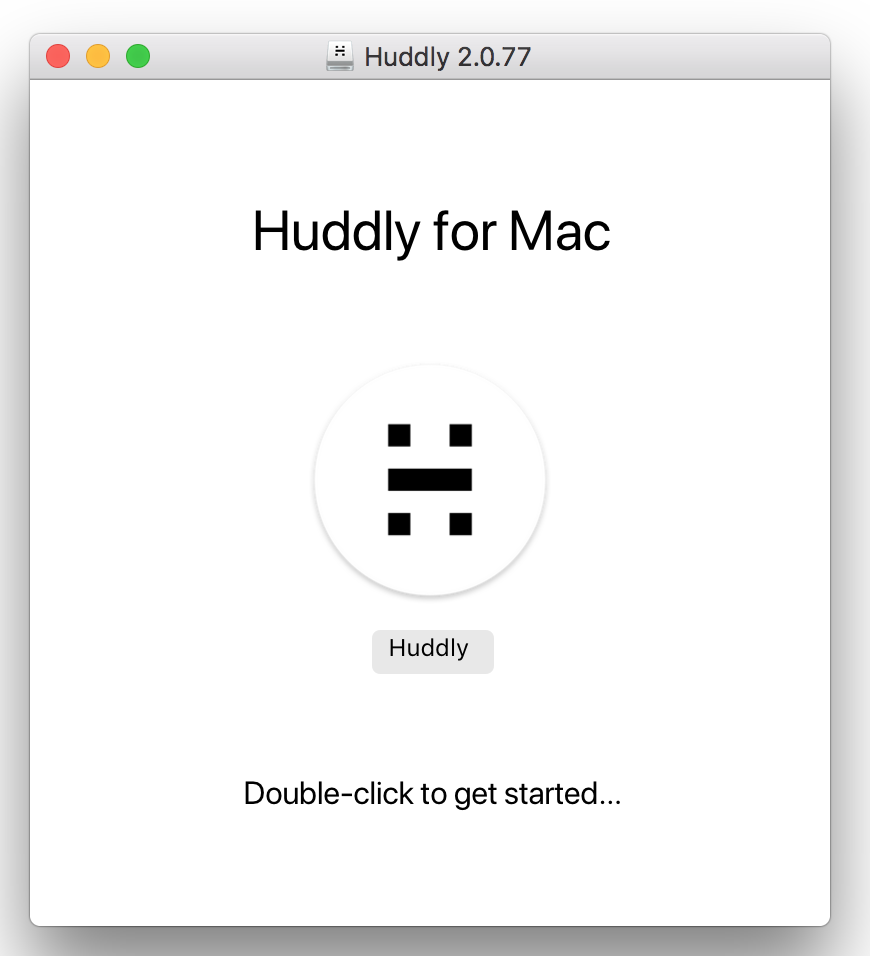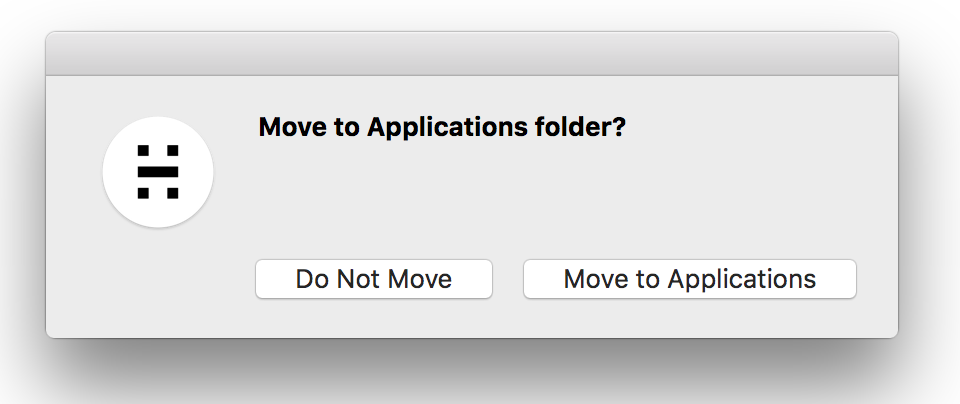 The application will now be installed on your device and appear on your screen.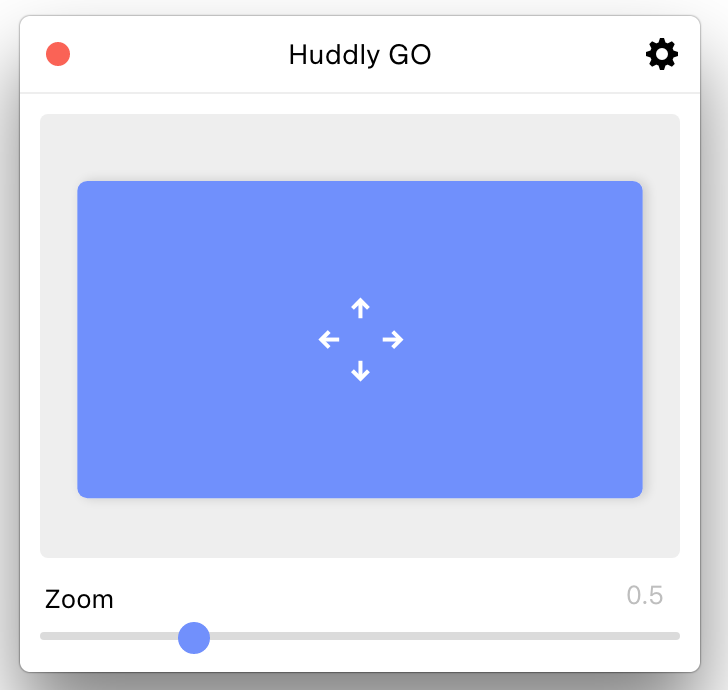 You are now ready to use the Huddly App!