How do I set Huddly Canvas as the content camera in Teams Rooms?
When you have set up your Teams Rooms device (see this link for Microsoft's Teams Rooms requirements) and connected your Huddly Canvas (here is the FAQ with the installation guide), you will need to set Canvas as the content camera to be able to use it in meetings.
To enable the Huddly Canvas as content camera, please follow these steps:
Tap "More" to open the sidebar. From here, tap "Settings".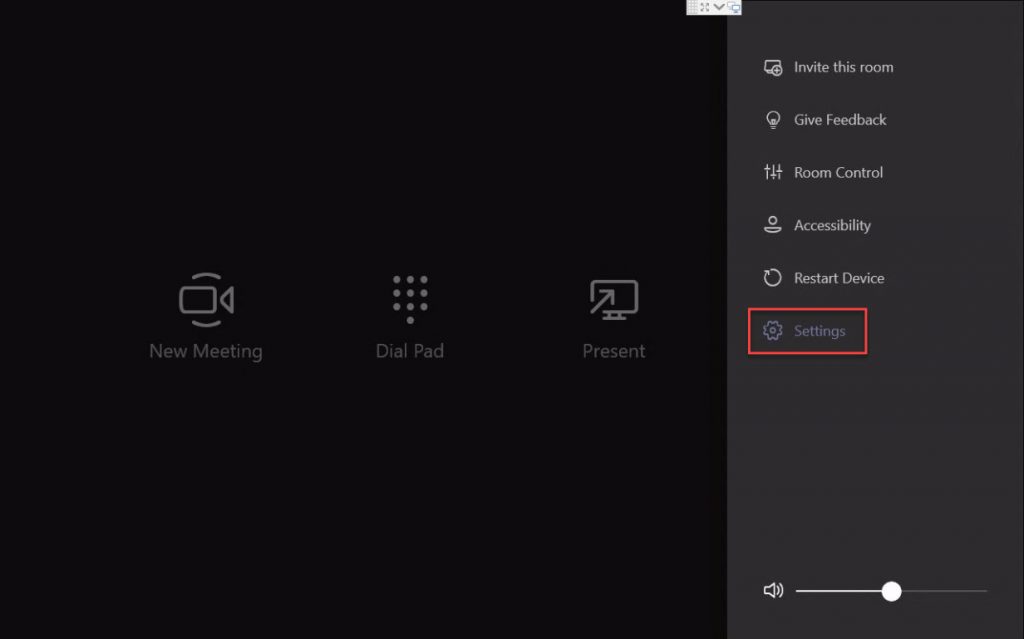 2. Log in with your Teams Rooms credentials.
3. Tap "Features" and scroll down to the section named "Content Camera (Preview)".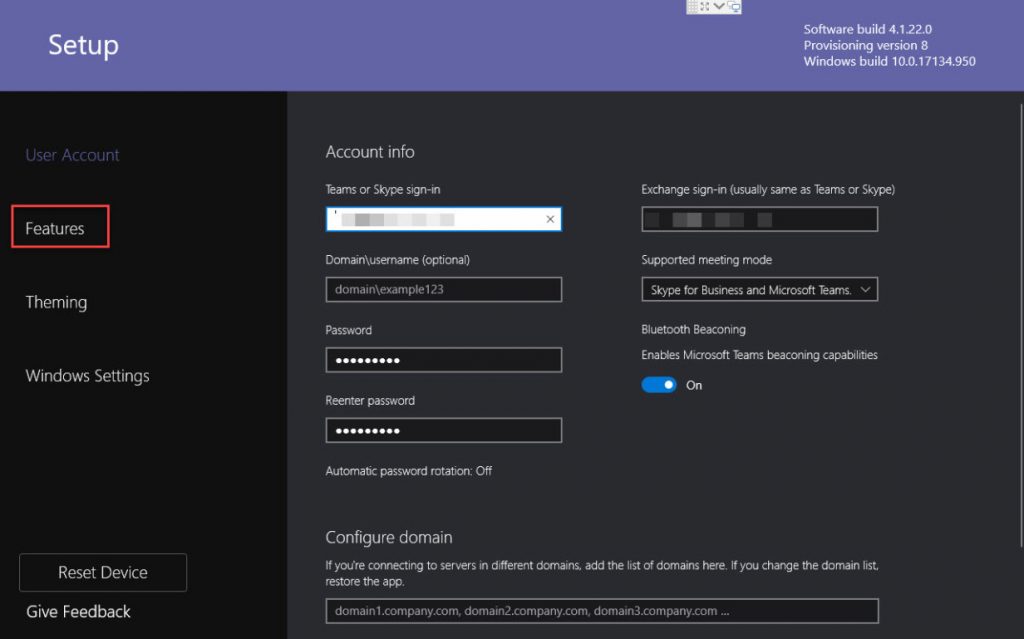 4. Choose Huddly Canvas in the dropdown menu. This will let you Preview the image.
NB! If you have a Huddly IQ camera as your conference room camera, this camera will also appear as an option in the dropdown menu in this section. However, if you try to choose it, you will get an error message saying the camera is not certified. Please choose Huddly Canvas instead.
5. Press Save and Exit to save your settings.
You can now start sharing your content camera in video meetings (see this FAQ for a guide on this).