How do I send camera logs from the Huddly App?
For troubleshooting purposes, Support might ask you to send the camera logs, as well as the Huddly Log File (Click here for the guide on how to find the Huddly Log File).
The camera logs are sent directly through the Huddly App, and here is how to send them:
Make sure you have the Huddly App downloaded, and that you have read and accepted the Privacy Policy.
When you open the Huddly App, click the gear icon on the top. You will get a drop-down menu where you can see "Support" opening up to further options.
Click "Send log" as you start your stream.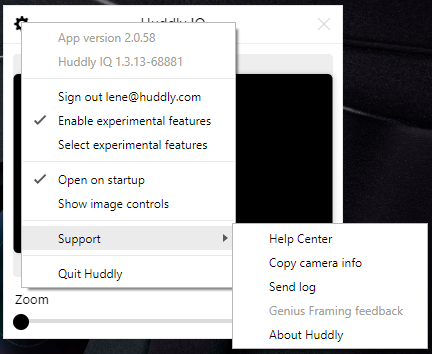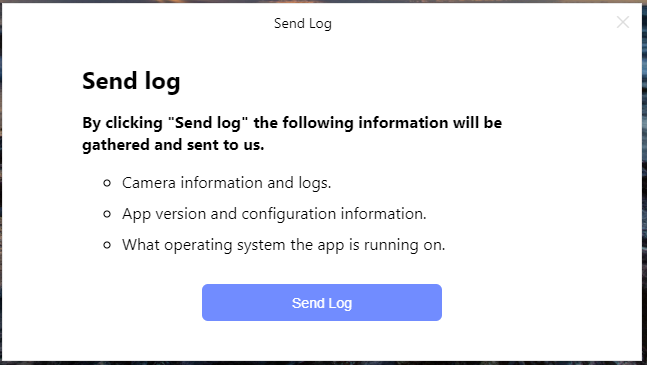 Click "Send Log". You will then see this message and your unique reference ID: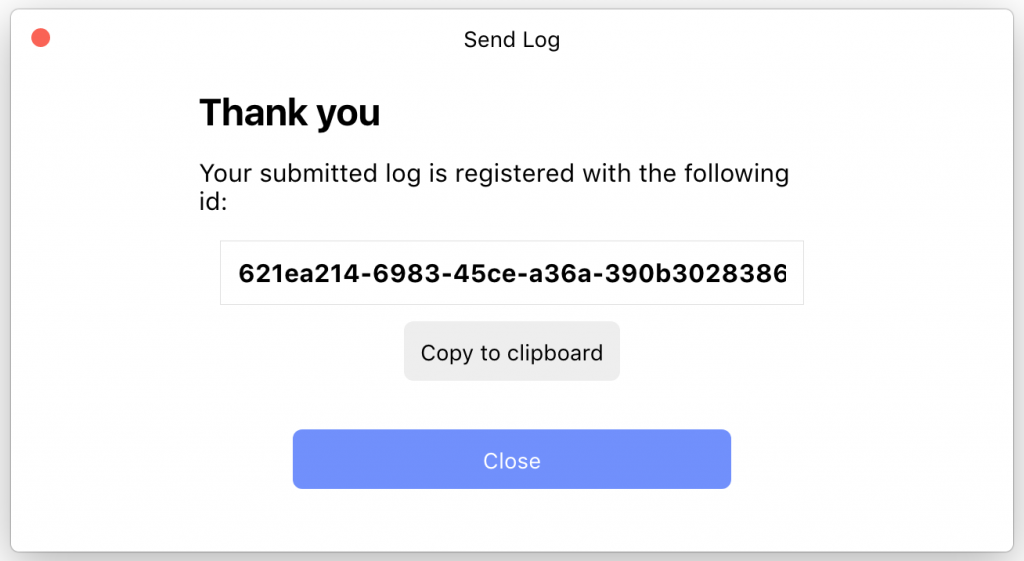 Please save your reference ID.
When you encounter your issue during your session, please send the logs again in the way as described above.
Please notify Support of the reference ID you receive along with the serial number of your camera once you have sent the logs.