Genius Framing help
Please note that Genius Framing only is available for the Huddly IQ, L1 and S1.
To make your Huddly camera take advantage of the Genius Framing feature, please make sure it is enabled.
If the Genius Framing feature does not work as intended, please try the following:
Select Manual in the Huddly App.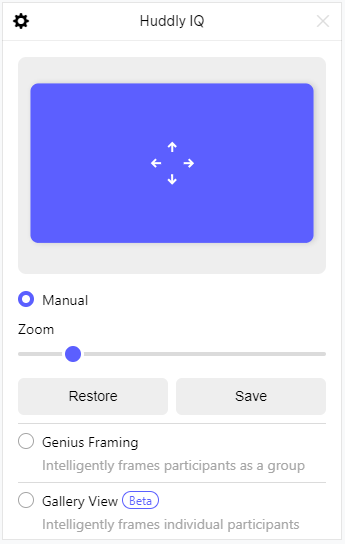 Select Genius Framing again. It should now be reset and working properly.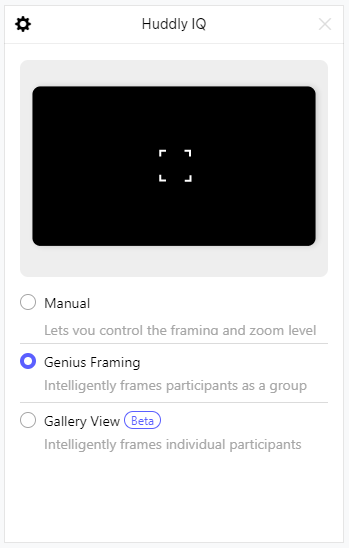 If it is still not working, please quit the Huddly App, unplug the camera and restart the process.