The app shows "Connect your Huddly camera"
If you're experiencing issues with your Huddly camera not appearing as connected in the Huddly App, as shown in the image below, please see the following steps.
Please take note, the process is identical if you receive an update message but the updates did not push through or when trying to install the latest firmware or app version.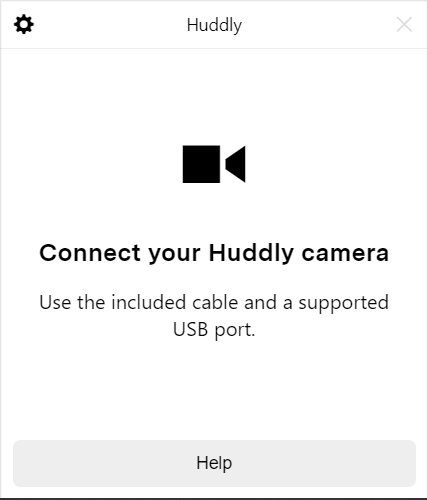 Restart the computer.
Make sure that the Huddly camera is connected to one of the USB 3.0 certified ports.
Verify if the cable that comes packaged with the Huddly camera is the one in use.
Go to the Huddly App and click on the gear icon on and then select Quit.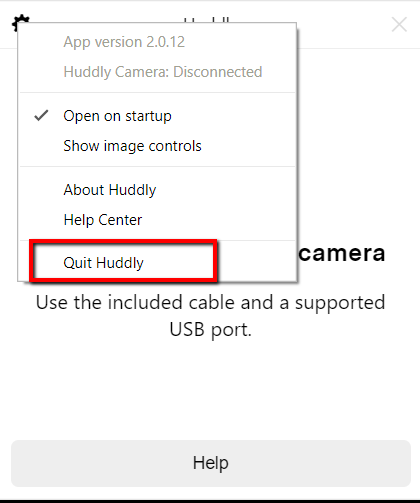 Restart the app with the Huddly camera properly connected and you should be all set. We highly recommend installing the latest software to enjoy the fantastic quality of Huddly's video conference solution.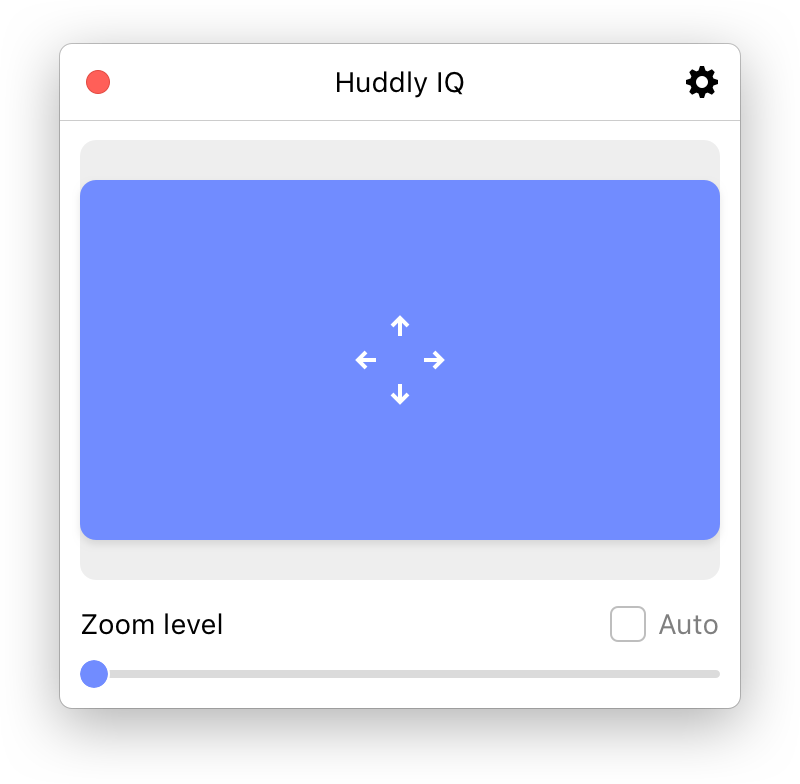 If you are still experiencing to not get a connection in the app after this, please feel free to contact Support for further assistance.