How do I know if my computer has a USB 3.0 certified port?
The Huddly GO works on both USB 2.0 and USB 3.0 certified ports, and the Huddly IQ requires a USB 3.0 port connection to get enough power to run the extra features, such as Genius Framing. The major difference between the two is the transfer rates, in which USB 3.0 is 10 times faster than USB 2.0. To understand more, please see this FAQ, and read the following information below.
For Mac OSX devices, please scroll down for instructions.
Windows:
The SuperSpeed Logo. In general, computer manufacturers used this to differentiate between ports which is usually blue in colour for USB 3.0. You can find the SS mark along with the USB port.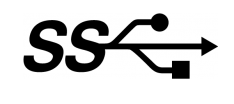 Device Manager: You can identify the USB port by checking the Universal Serial Bus controllers.
Right-click on the button and go to Device Manager. You can also type Device Manager on as shown below.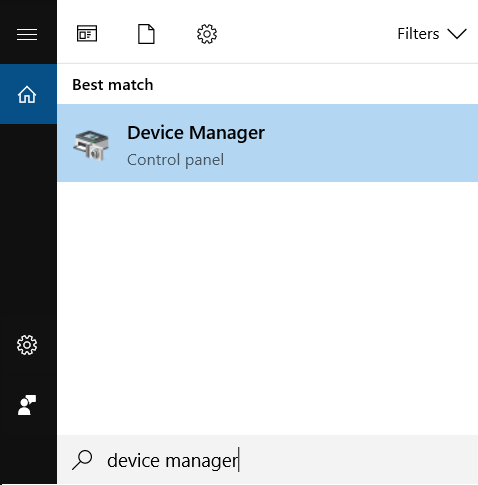 Go to Universal Serial Bus Controllers and check for USB Root Hub (USB 3.0). You can also see Huddly GO under Imaging Devices.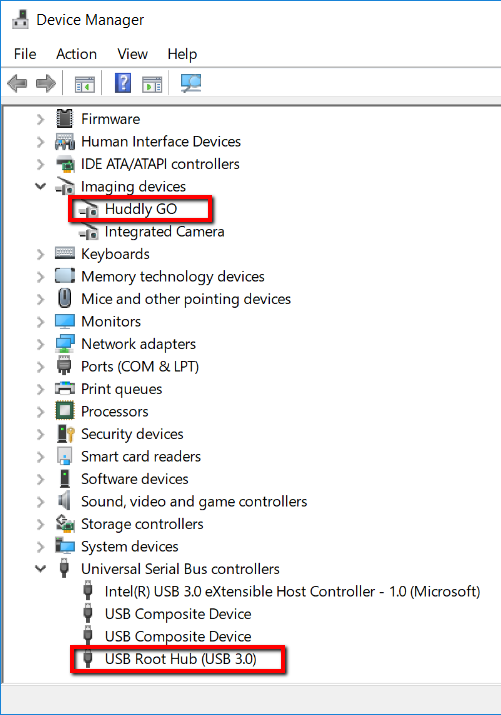 Mac OSX:
In the search option, type in System Information or System Profiler to see what type of USB ports your MacOSX has. Refer to the image below.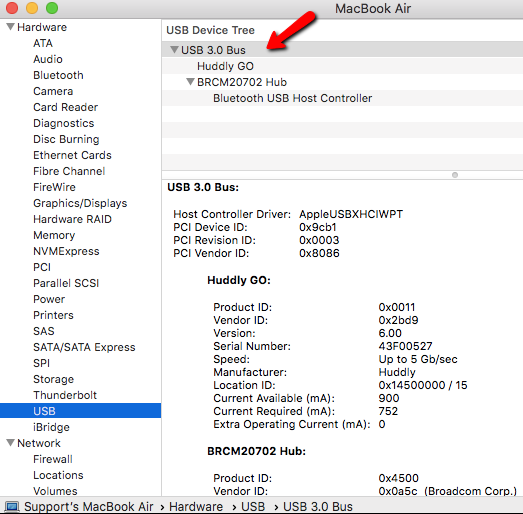 Please note:
Having a USB 3.0 Root Hub does not guarantee that all USB ports on your computer are USB 3.0 certified. Most computers have both USB 2.0 and USB 3.0 ports. The images above indicates that the computer has USB 3.0. An alternative way to check is to look for a blue (Windows only) USB port and SS mark next to it – that means it's USB 3.0 certified. Click here to read more about connecting your camera to a USB 2.0 port.