Why do I need the Huddly App?
It is a camera like no other. It is simple and easy to use.
The cutting-edge and exciting features of the Huddly camera can be controlled through the Huddly App. Features such as Genius Framing/Auto Zoom (only for Huddly IQ), Dynamic Light Optimization and Digital PTZ (Pan/Tilt/Zoom) can easily be adjusted through the app.
The best part is, the Huddly camera has no moving parts. We recommend installing the app where Huddly Software© updates are performed on regular basis to always keep you up-to-date and on the go. Our team constantly works to give you the most high-end video communication like no other and the best user experience.
Please note, the Huddly App does not show a preview of the video. The video will be shown in your chosen video client application.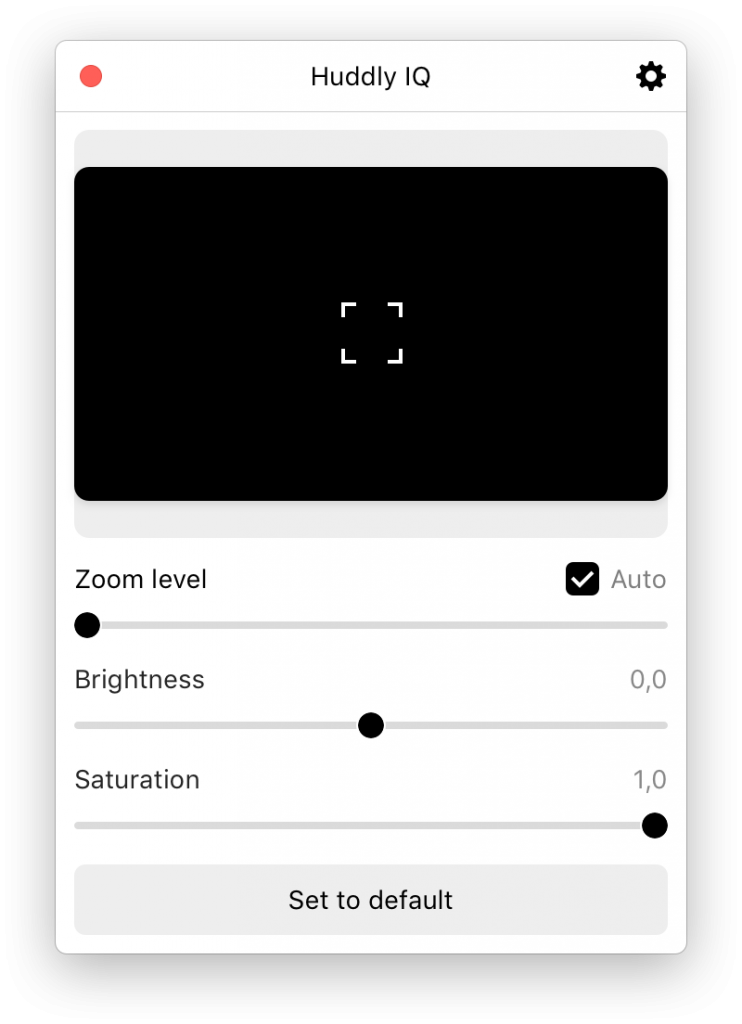 Here is a guide to installing the Huddly App.