Using Huddly Canvas with Zoom Client
Please Note: Document and Snapshots Created Within Zoom Version: 5.10.4 (5035). May change in future updates.
To enable the Huddly Canvas as a content camera within Zoom Client, please follow the steps below:
When dialed into a Zoom call first start by selecting Share Screen.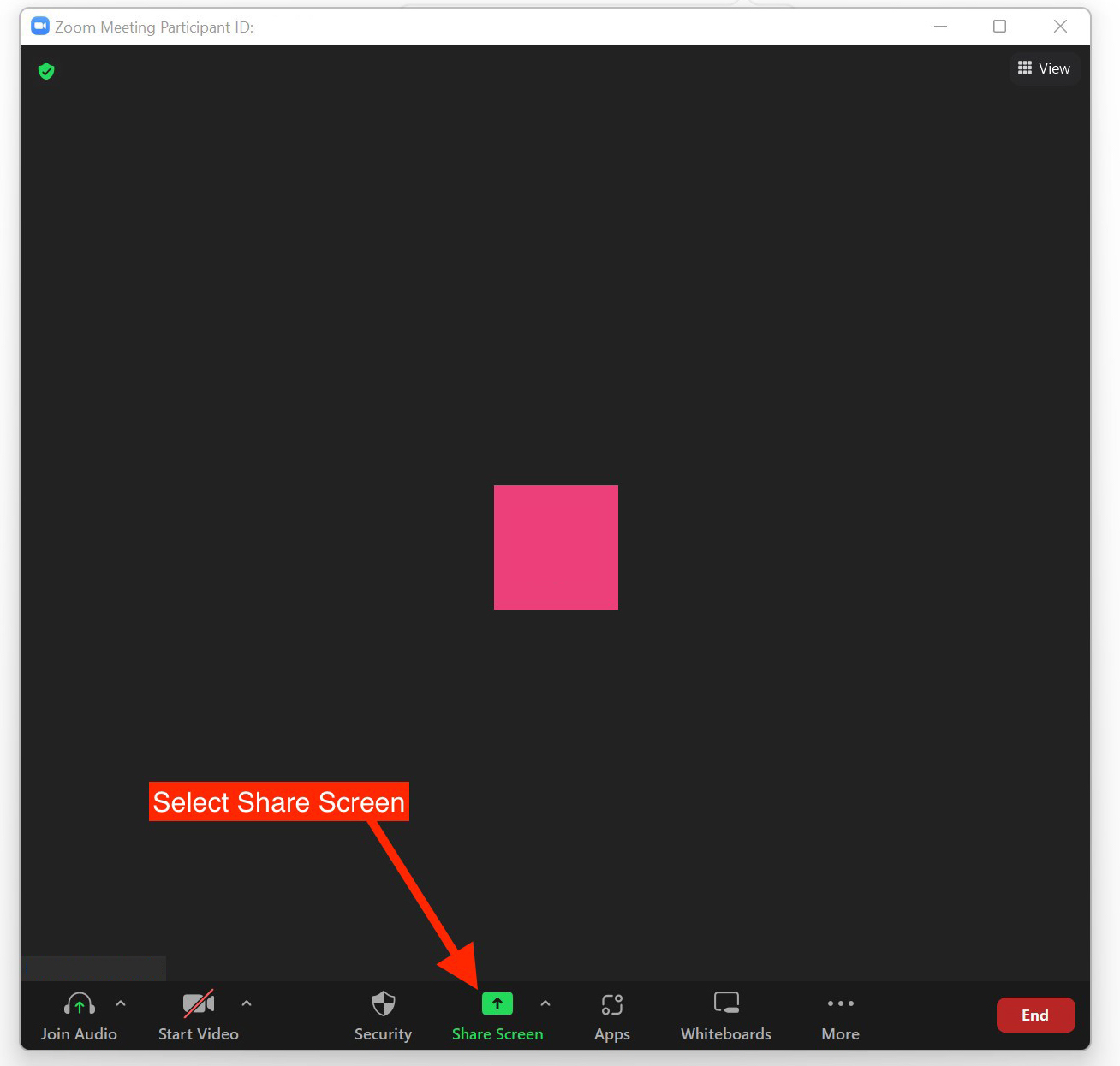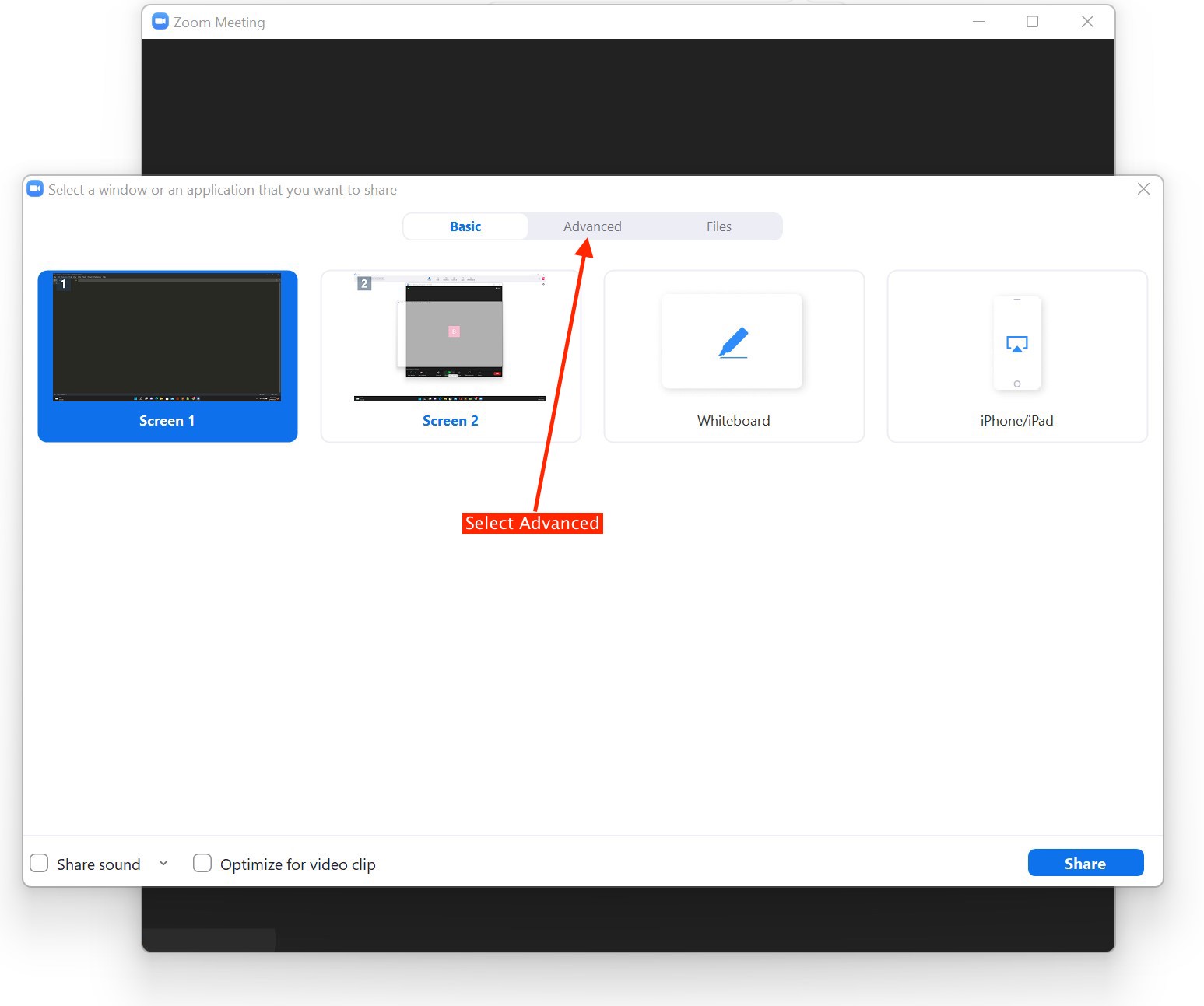 Within the Advanced Tab you will then Select Content from 2nd Camera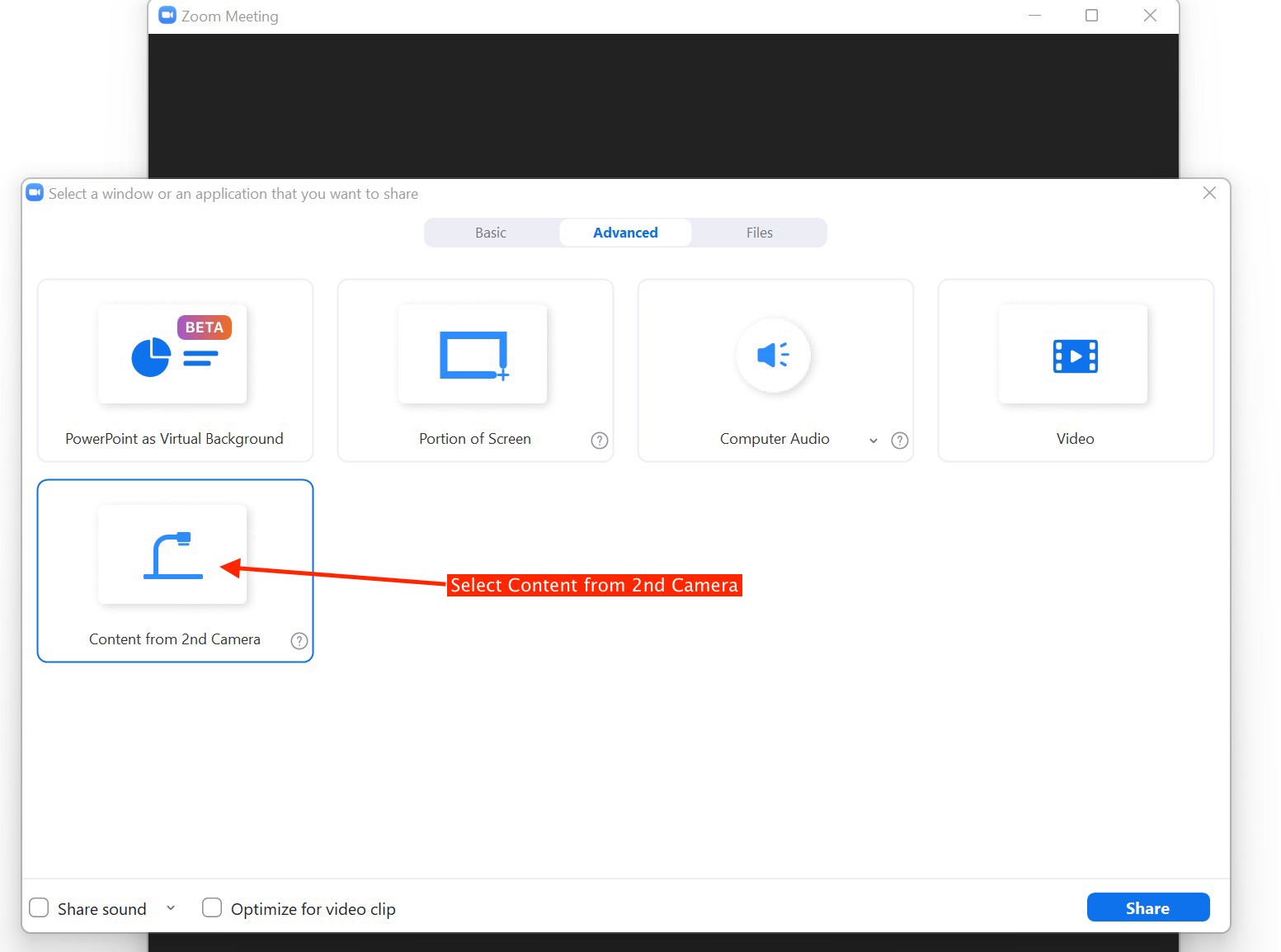 Once selected you will then choose Share.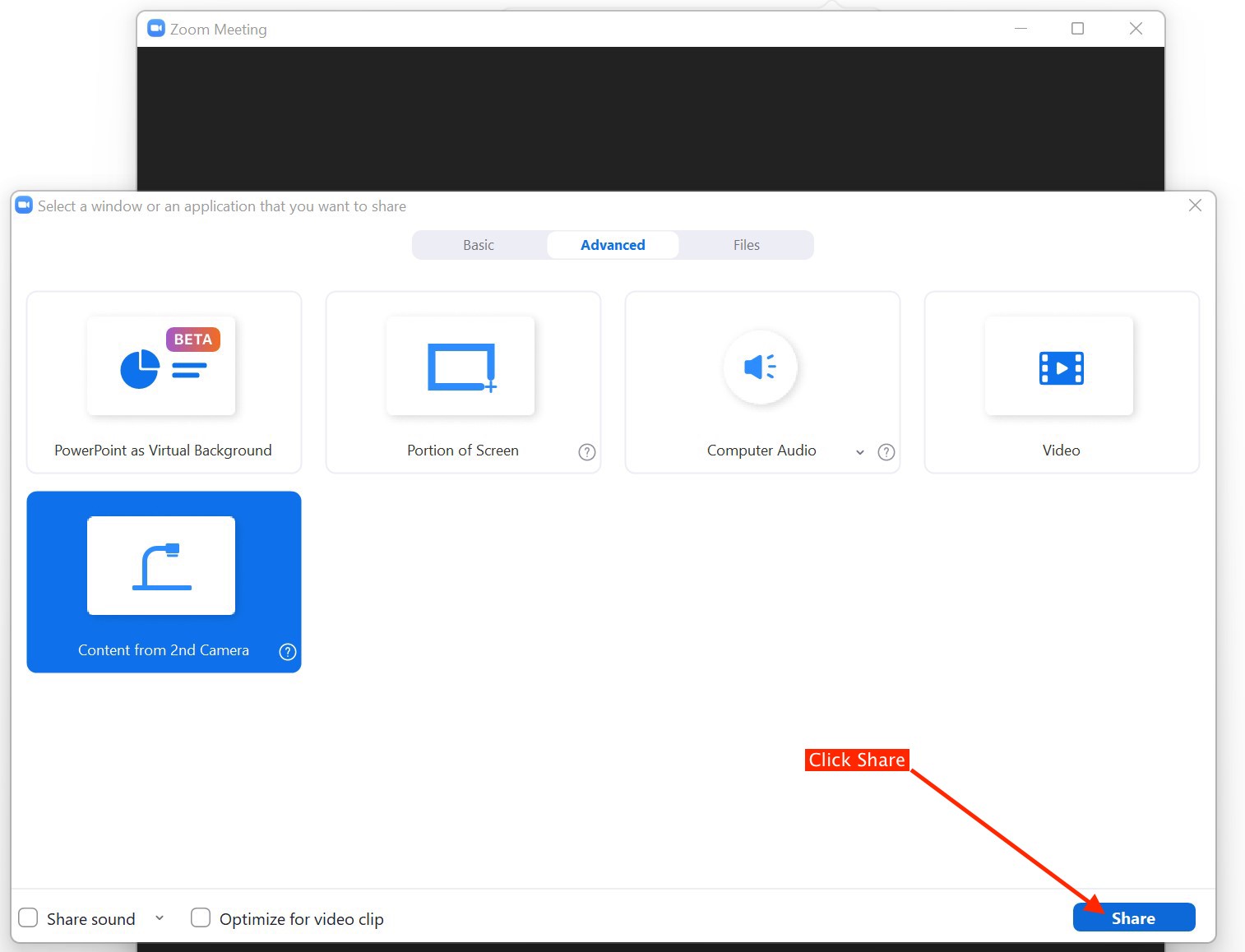 Your Huddly Canvas will now be displayed in your Zoom Call.