Using Huddly Canvas with Microsoft Teams Client
Please Note: This document was created for Microsoft Teams Version 1.5.00.11163. This may change within future updates.
Known Limitations:
When sharing "Content from Camera" within a Microsoft Teams Call this disables your main camera feed within Microsoft Teams. Once sharing is stopped you must re-enable your main camera feed.
To enable the Huddly Canvas as a content camera within Microsoft Client, please follow the steps below:
When dialed in a Microsoft Teams Call. First start by selecting share.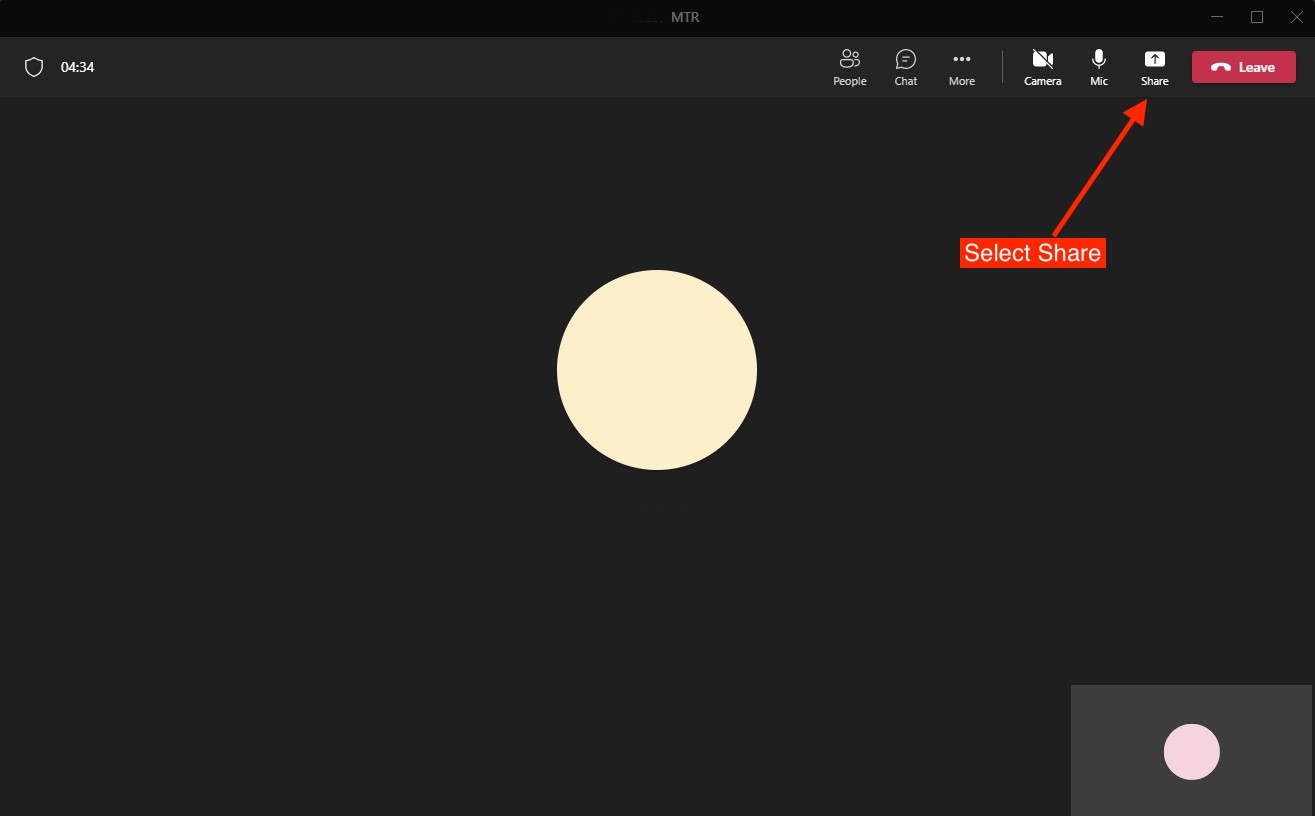 Next, select content from camera.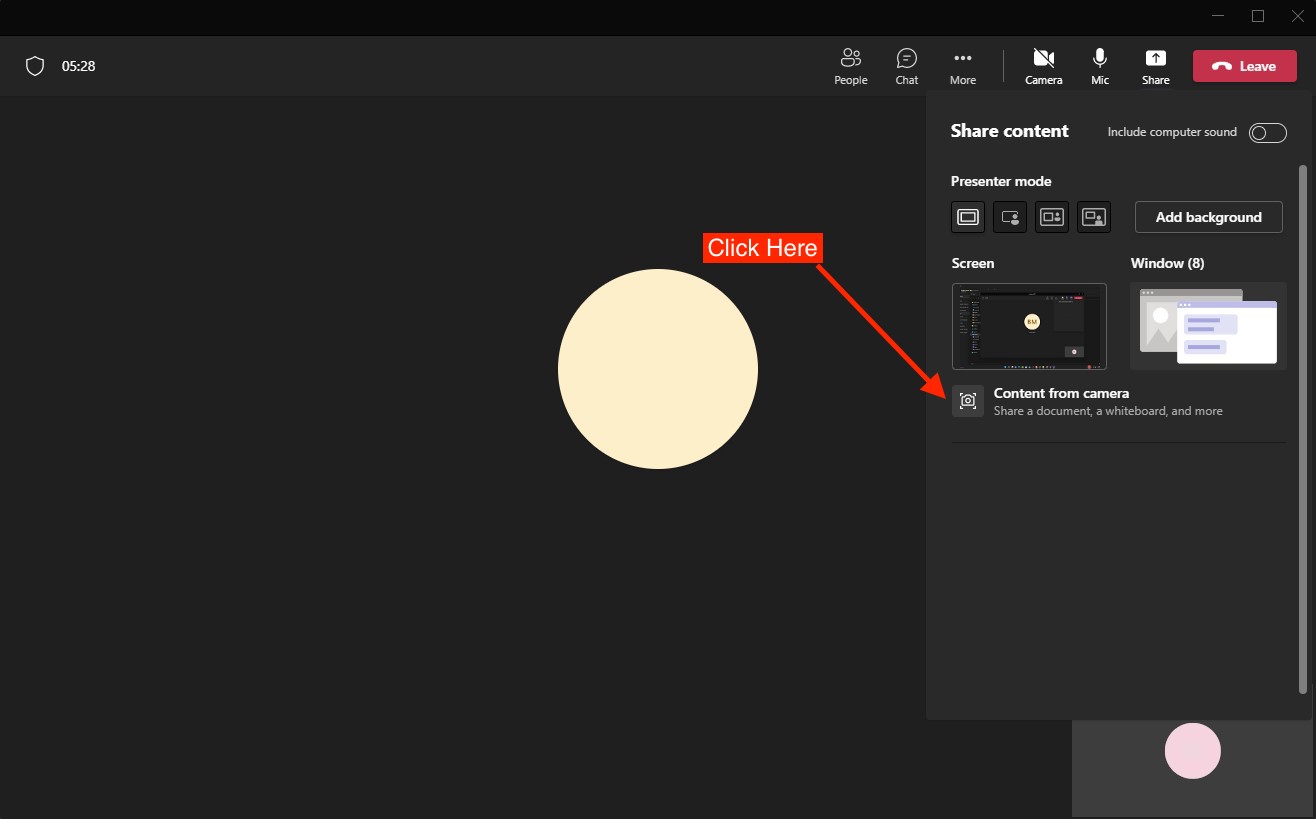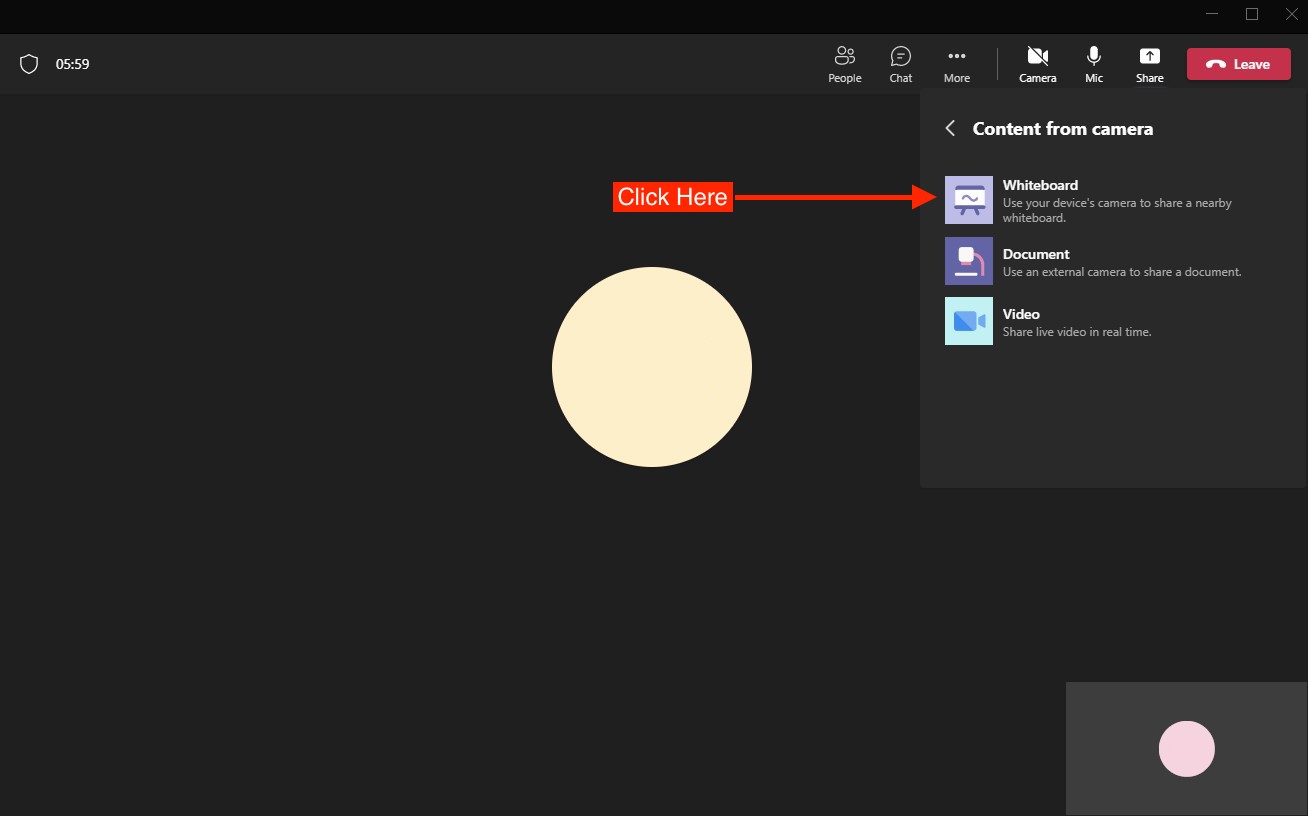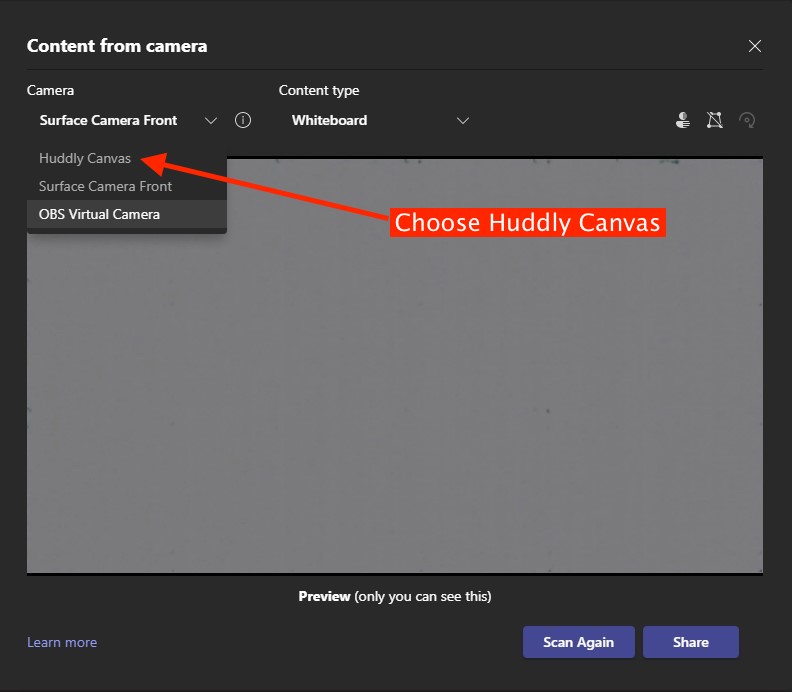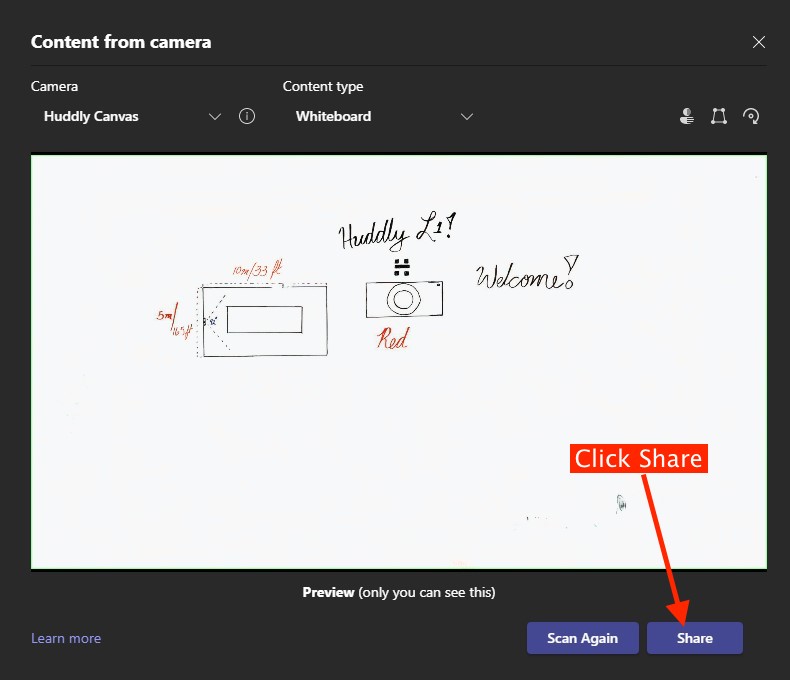 Your Huddly Canvas will now be displayed in your Microsoft Teams Call