Uh-oh! USB 2.0 Connection Message
If your Huddly GO camera is outdated and you try to connect it to a USB 2.0 port, the following message will appear.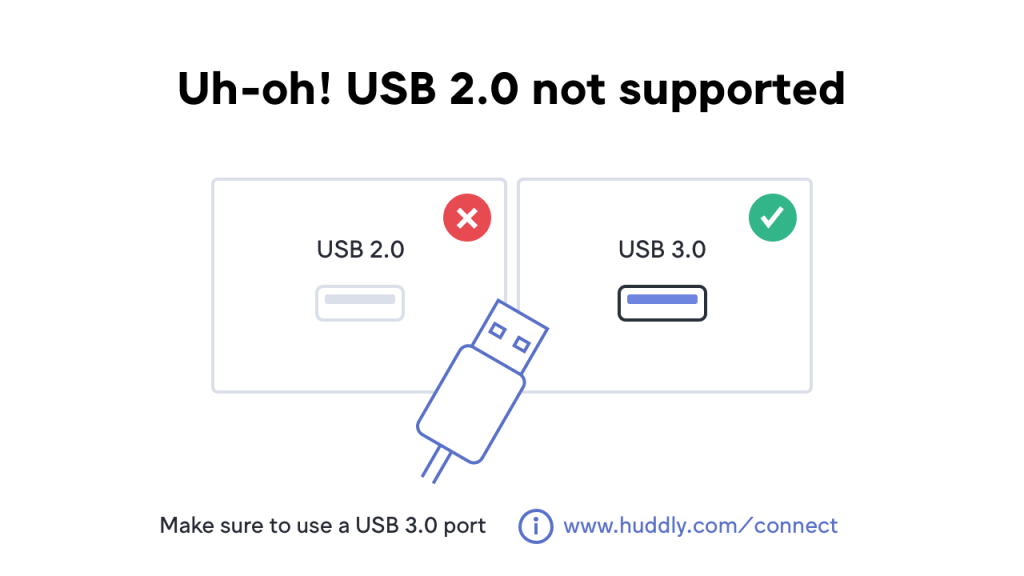 The USB 2.0 Mirrored Image can appear if you are not viewing the video stream from the camera in a normal video conference application. Please be aware, every video conference tool does it differently. Some video clients process mirrored images, and this is not up to the Huddly camera.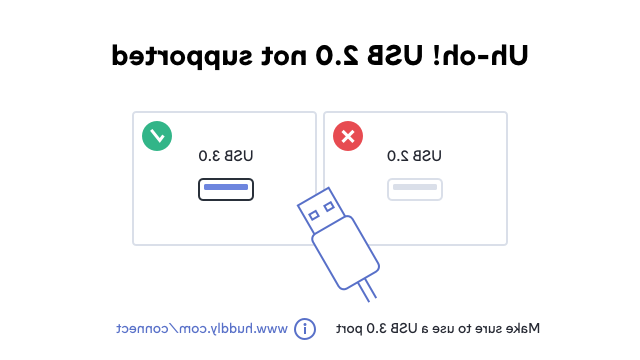 To resolve the issue, please check the following steps.
Ensure that the Huddly App is installed.
Using the app, check if a new software update is available.
After the update is installed, we recommend that you restart your machine and try reconnecting your Huddly camera using the recommended Huddly cable.
NB: The new software update should help you resolve the issue. If the above troubleshooting steps did not help, please contact support.
The Huddly IQ will not show this message, and requires a USB 3.0 connection to get enough power to run the extra features, such as Genius Framing.