My L1 is not working after software upgrade
If you found that your L1 stopped working or showing as not connected after updating the software to v.1.2.6, it might be that you camera had software older than v.1.1.2.
Even if you have connected the USB-C cable, this error might occur: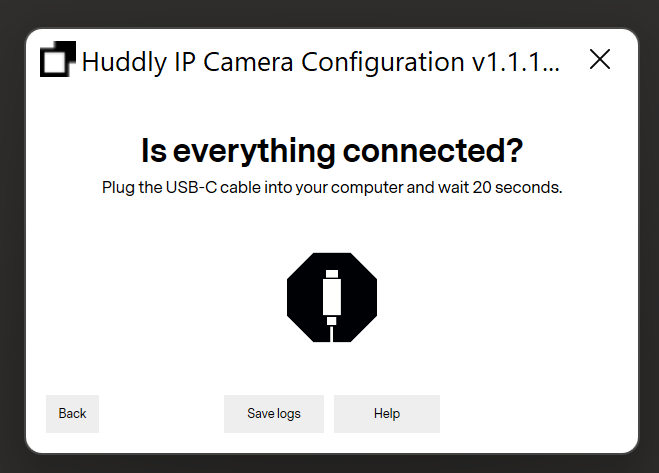 To fix this, please follow these steps:
Go to Device Manager on your computer.
Locate "BASE" under Other devices.
Right click "BASE" and then click "Uninstall driver".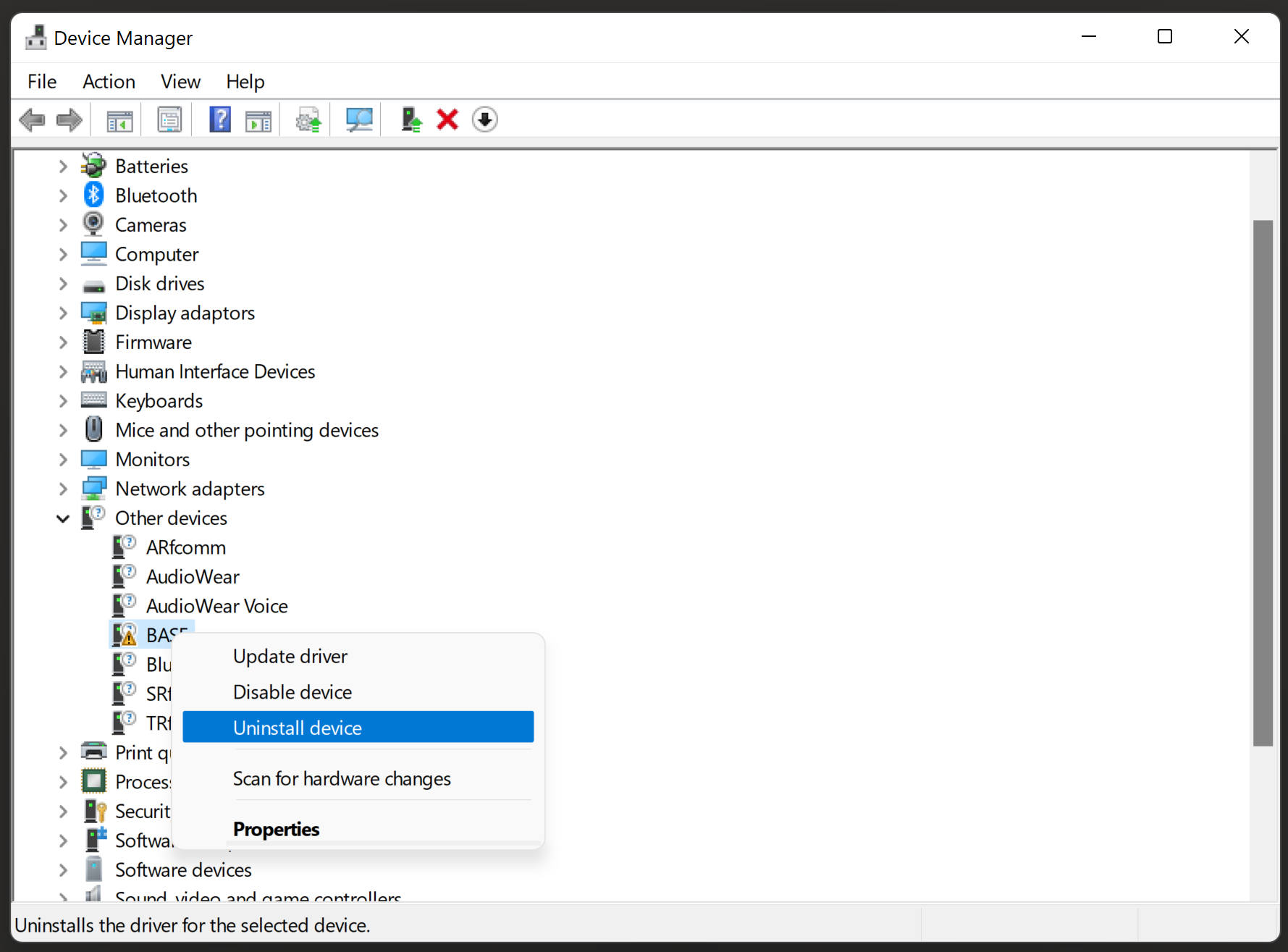 Once the device has been uninstalled, simply unplug and re-plug the device. You can then verify that it shows up as a working device ("Huddly USB to PoE Adapter") under "Network adapters".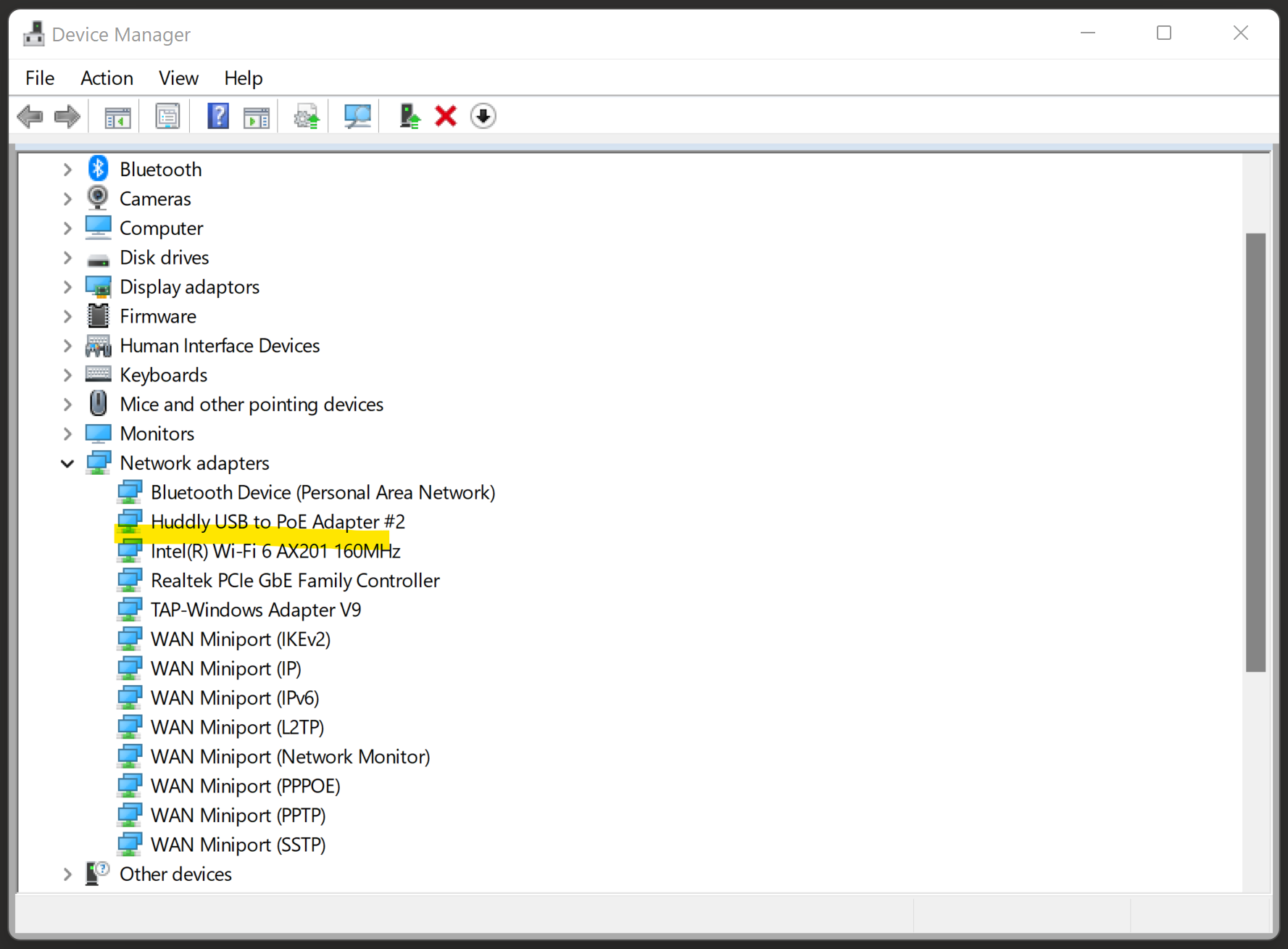 This should fix the issue and have the L1 working fine again.
If you are still experiencing issues after following these steps, please contact Support through the form below.