How do I use Pan, Tilt and Zoom using the Huddly App?
Huddly cameras have no moving parts, which means that all pan, tilt and zoom is done digitally, with lossless zoom up to 3x.
You can access these features via the Huddly desktop application. Simply plug in your camera, open the app and select Manual to start using the slider bar to zoom. Then you can move the square around to pan/tilt and set your preferred framing.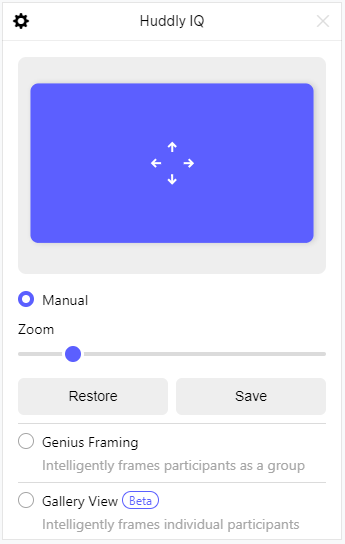 If you cannot change the pan/tilt/zoom settings because your square is black instead of blue, it means you have selected the Genius Framing feature. Disable this feature to manually adjust the framing.