How do I save the color settings of my Huddly camera?
This feature is available for Huddly S1, Huddly L1, Huddly IQ and Huddly ONE. To adjust the color settings of your Huddly camera, please open the Huddly App.
Click on the gear icon and choose "Image adjustments".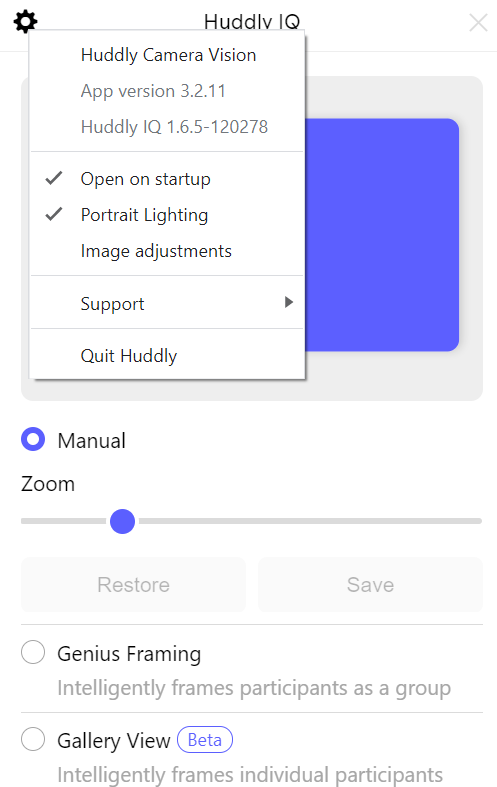 Here you can adjust the brightness and color and save the adjustments by clicking "Save".

To be able to save the color settings on your Huddly camera, please make sure that the Huddly App is updated to version 3.2.11.
If you are using Huddly IQ or Huddly ONE camera, please also make sure that your camera is updated to software version 1.6.5.
More on the software releases please see on our page here.