How do I quit the Huddly App?
The process is identical to all machines. The cutting-edge and exciting features of the Huddly camera can be controlled through the Huddly app. It's simple and easy to use and if you want to quit the app, kindly see below.
With the Huddly App open, click on the gear icon and select Quit Huddly.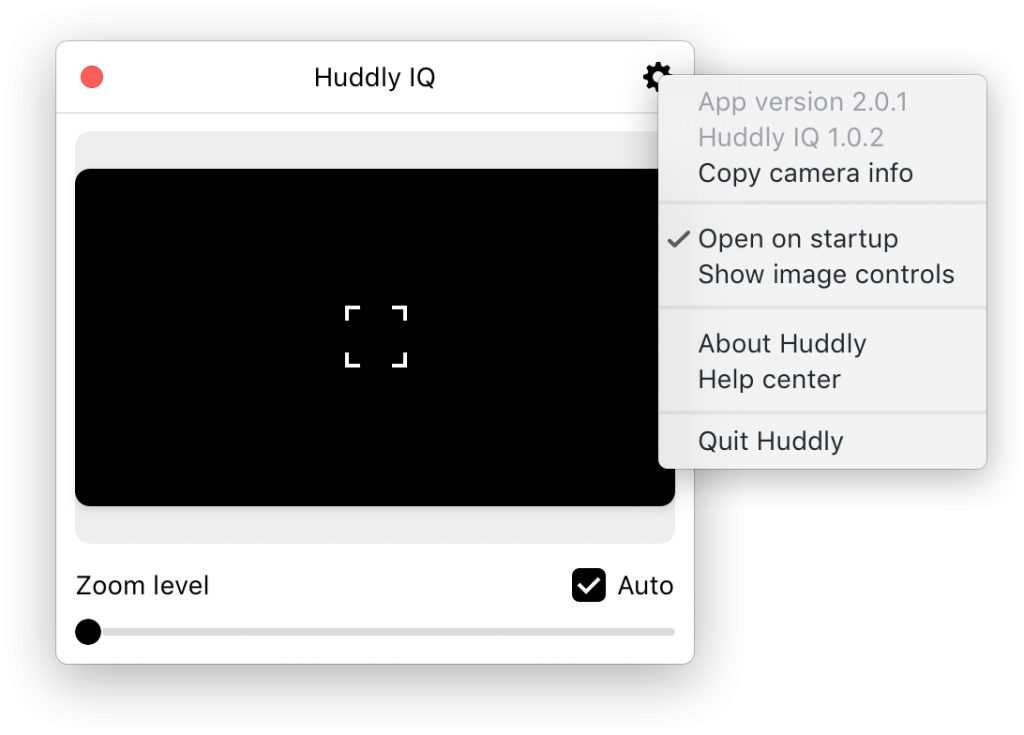 The icon will no longer visible in the system tray.
Please note that if you click on the red button/cross, the Huddly App will still run as a background process.