Enable/disable Genius Framing in Zoom Rooms
Once the Huddly IQ has been chosen in Zoom Rooms, you can also chose to turn Genius Framing/Intelligent Zoom/Auto Zoom on or off, by following the steps below:
When the camera is on, you will get access to click the Camera Controls. Click on this: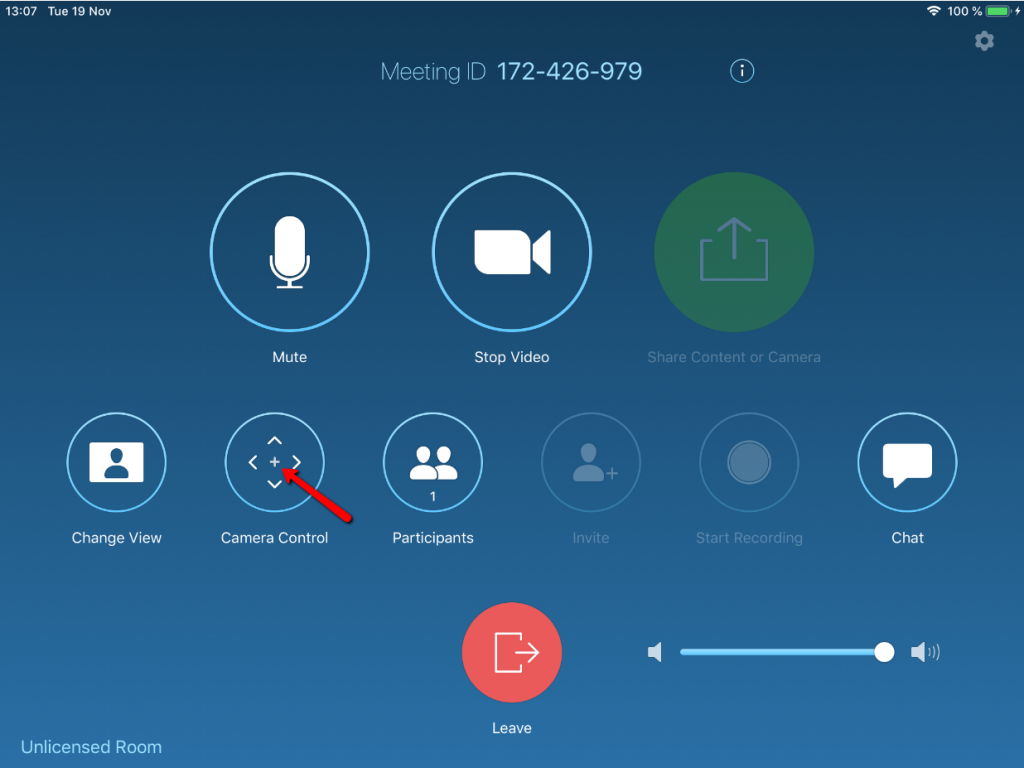 You will then get this screen up: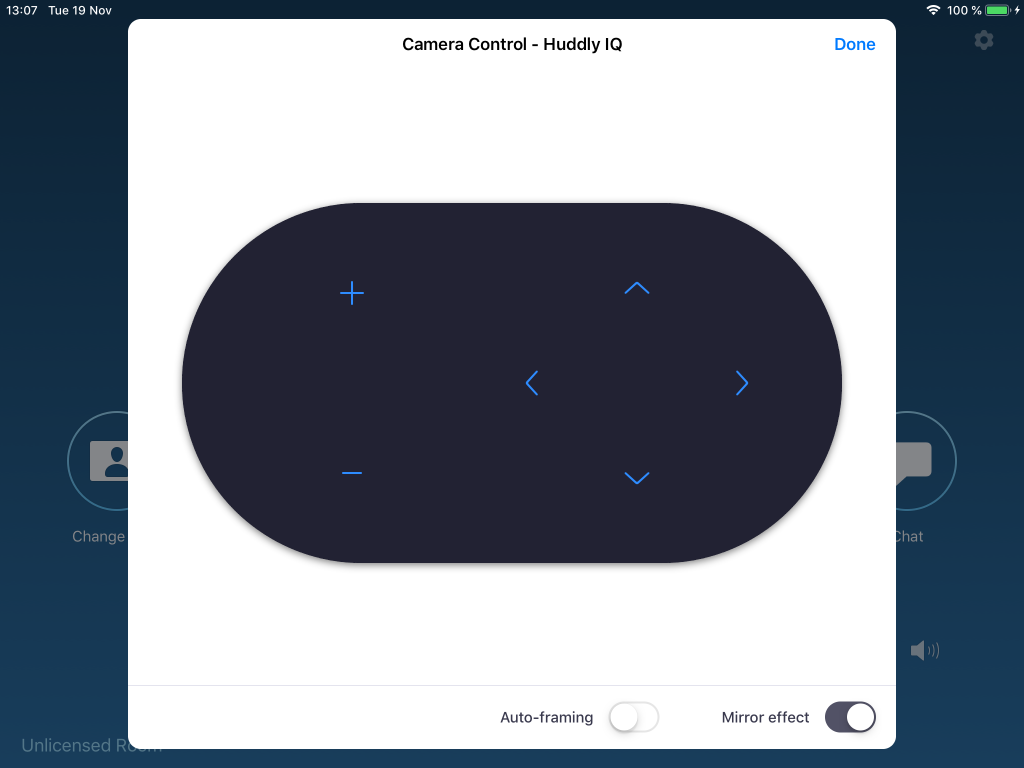 When Auto-framing is off, you can use the above pan/tilt/zoom controls to adjust the framing of the image yourself.
You can turn Auto-framing on by clicking the button marked below, and the camera will then automatically frame the image after the amount of participants in the room. You can read more about the Genius Framing function here.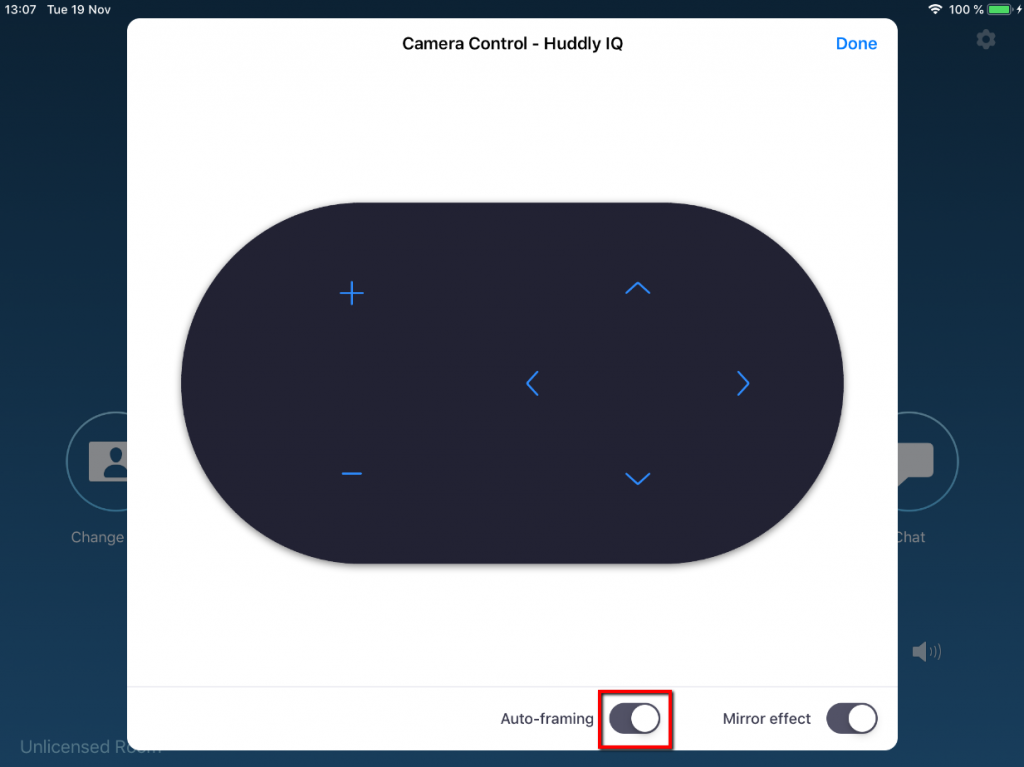 You can now enjoy the fantastic quality of Huddly's video conference solution!