Camera permission on macOS Mojave/Catalina
To use a Huddly camera on your Mac with operating system Mojave or Catalina, you may need to give permission to the app of your video conference client first. macOS Mojave or Catalina requires apps to get your approval before accessing the camera or microphone on your Mac. You therefore have to give permission to use the camera or microphone to an app for it to be able to work, as this is off by default.
To give consent for the app to use the microphone and camera, you will therefore need to do the following steps to make sure you give access to the respective app:
Please note, the Huddly app will need to be closed before you start.
Select System Preferences from the Apple menu.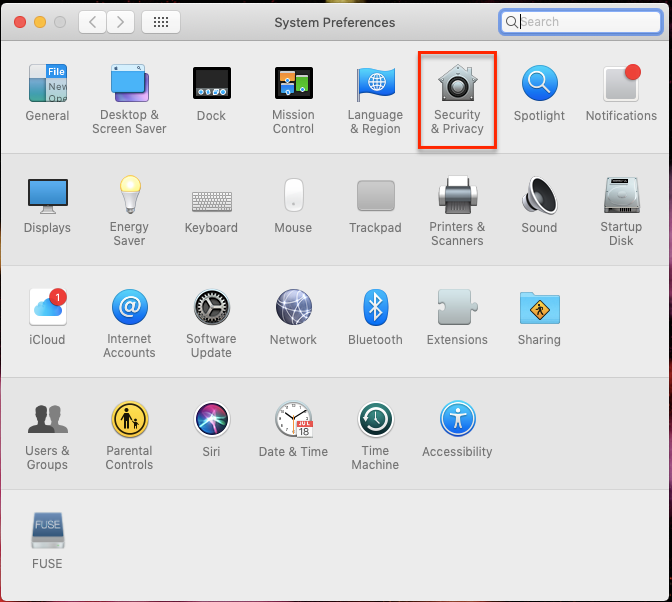 Click the icon labeled Security & Privacy.
Click the Privacy tab at the top.
In the left-hand column, click on either Camera or Microphone to manage app permissions.
Tick the boxes next to apps for which you would like to grant access to the microphone or camera. At this stage you could conversely also untick the boxes for any apps that you want to revoke permission from.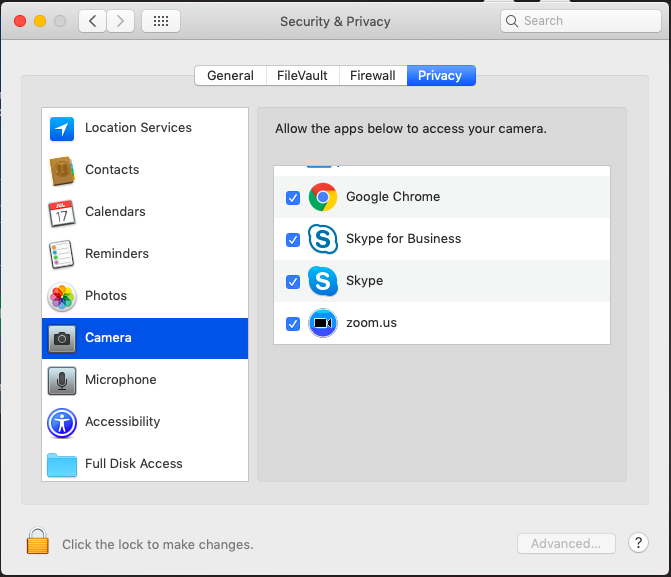 Instructions and pictures are taken from here. This is an external website, and Huddly does not take responsibility for the wording there.